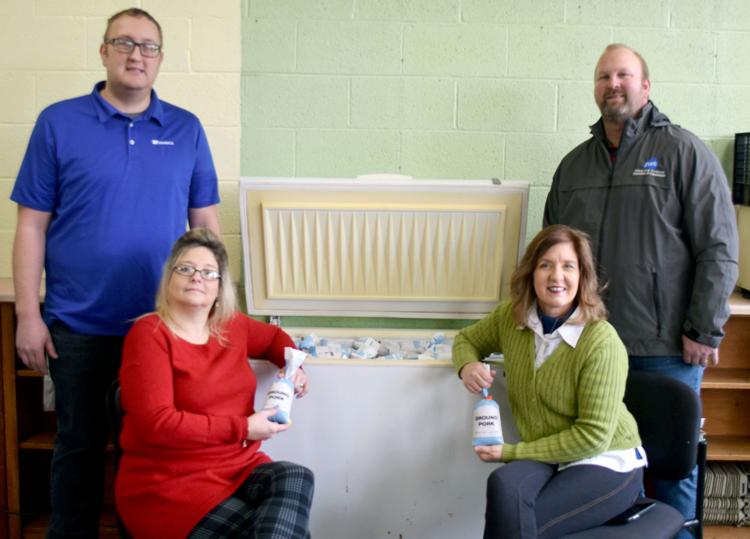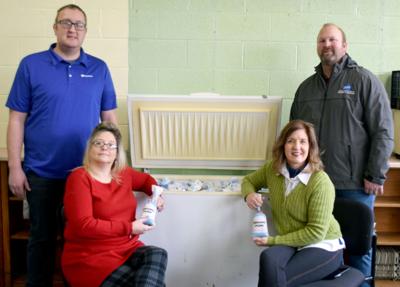 Representatives from Farmweld and the Illinois Pork Producers came to the organization on Wednesday to take a tour of the food and clothing pantry.
According to Executive Director Vickie Kight, the food pantry feeds anywhere from 1,400 to 1,500 people a month. People can come in twice a month to get full groceries and Tuesdays, Wednesdays and Thursdays for perishables. When the food pantry is open for groceries, the soup kitchen is open as well.
"When people leave, they easily leave with 60 pounds of food," Kight said
The meat was purchased by Farmweld, processed by Illinois Pork Producers and delivered to the pantry by IGA. According to Kight, the pork will be handed out the last Saturday of the month, the same time as the locker blessings for ages 1 through 17. She estimates that the pantry will distribute the meat in two-months time.
Catholic Charities also received a donation of 500 pounds of pork from the two groups in early November. Sister Carol Beckermann, area director of Catholic Charities, said the meat was distributed through the month of November to clients who came to the food pantry.
Both donations were made possible through the Illinois Pork Producers Pork Power program. According to the Illinois Pork Producers website, the program has provided more than 625,000 pounds of pork, amounting to more than 2.4 million servings, donated to hungry Illinois residents since the program began in 2008. According to Katlyn Baker, marketing manager for the Illinois Pork Producers, the organization will have donated over 90,000 pounds of pork after the regional donations are done this year.